James Edwin Melton, Sr., 36, was taken from this world February 24, 2017.
James was notorious for running the roads. Running to friends who were having car trouble, to someone who needed an extra hand with their kids, to someone in the hospital who needed a friendly face, to someone who needed an extra few dollars, to ride kids around on a fire truck or to just say hello to an old friend.
Through his tough and tumble exterior, James was most known for his twinkling blue eyes, mischievous smile and generous heart. A tragic loss to all those who loved him, James embraced life and cherished his young son most, sharing with him his love of fishing, hunting, racing, basketball and most recently karate.
In moments of sorrow, family and friends should take comfort in knowing that James continued his selfless spirit even in his last moments with the gift of life via organ donation. His heart will beat on in another and four other people were given lifesaving operations because of his gifts; many others will experience a life-altering benefit from his generous donations as well.
The Melton family sent LOPA pictures and their own personal stories which we would like to include here.
From Melissa, James's sister:
James is the youngest of six kids...three boys, three girls. He loved racing and spending time with his son doing the things they enjoyed...which included racing...hunting, karate, basketball...and racing. We blame our Dad for all the racing...and the older brothers...their fault. :)
James was your typical little brother that drove you crazy, but we can't bear to be without. He would do anything and everything to help his friends and family. And he would do anything and everything TO his friends and family to make them laugh, make them feel a little bit better, or make things a little easier.
He'd tell the corniest of jokes to get us older kids back for all the razzing we'd do to him because he was the youngest and mom and dad let him get away with everything. They were the worst jokes, but man they were funny.
He had the most beautiful blue eyes that would sparkle with mischief and the biggest, brightest smile....usually got bigger when he told those corny jokes.
Even in James' last days he did something for others, by being an organ donor. Knowing that his life has saved others' provides some comfort...maybe he was able to save someone else's brother's life...to give their family a little bit more time together on this Earth. It's something my family and I would give anything to have.
From Cyndi, James's sister:
The only silver lining for us is knowing that he lives on in the lives of others right now because of the organ donor program. Other than knowing he lives on in James Jr., the organ donor program is the only single other thing that provides us any comfort – knowing that his heart beats on in another, that his kidneys and lungs are improving someone else's life. When I'm feeling hopeless or despondent, it's truly the only thing that allows me to breathe.
There have always been six of us – and trying to correct my comments now to indicate there are only 5 of us now when I'm speaking to others, is heartbreaking. I focus on the last picture we took together (see below) and I get choked up thinking about how we'll ever be able to take another picture together with him not in it. It seems so wrong. A part of us is just missing, and there isn't anything that will ever replace it. The organ donor program provides us with some comfort in the middle of all this sadness and heartbreak.
Dedicated to James Melton Sr.
Written by a heart broken sister
To a brother that was always there, this is all I can say….
'Fantastic Six'
You the baby brother, the youngest of six
The love we have can't be expressed
The last brother born
Yet the first to have the last rites torn
Our brother tuff and tumble
His heart generous and humble
A diamond in the Dark
A sparkle never truly noticed but you left your mark
Baby brother, life will never be the same
Five is not six and our world forever changed
Tears, pain and questions of why
And all we can do is whisper goodbye
A legacy of love to us you left
But nothing can heal such a tragic death
Fly high little bro, beyond that fatal gun
Know we will watch and love your son
Dad, brother, son and friend
Your undying love will transcend
A day sooner than later beside your grave
But the gifts of life to so many you gave
Forced to say a final goodbye
Saying things with tears in our eyes
Our family chain is broken and nothing seems the same
But as God calls us one by one, our chain will link again
From Sarah, James's sister:
James always had a running joke that he was my personal U-Haul man. The truth is he was always moving me. I think in one year I moved 6 times, one across state lines and back again, and James was always loading up the U-Haul and driving it for me. He moved me into the house I bought last year and I remember him saying that this was it for him. Not to call him again because he was tired of moving me. Funny how true that is now.
James's sister, Sarah continues...
James was the little brother that always tagged along with my baby sister, Melissa and me. We would ride our bikes down to the creek (where we were not allowed). I remember one day my parents had left to go grocery shopping, leaving myself, Melissa and James home. The three of us waiting until the car was out of sight and we jumped on our bikes and peddled down the road to the creek. We discretely laid our bikes in the ditch and covered them with leaves and straw. We spent all day playing out there. Back in those days you came home for lunch and you came home for dinner. We finally returned to the house and our parents were obviously back from shopping. My mom wanted to know what we had been doing all day and of course awe just riding bikes mom. My dad gave us his look (which we all knew so well) and asked if we would like to try again. Naw dad we have been playing in the woods and riding bikes. He pulled a pair of sandals from behind his back and asked us if anyone was looking for them. To this day I am not sure if the sandals belonged to Melissa or James (I believe they were James') but I was so mad. How could you ride home without shoes and not know it? Well my parents had returned home from shopping early and when they couldn't find us they rode down to the creek and discovered our bikes in the ditch and the shoes.
James was a sweet good-natured child but when he did get in trouble I remember I use to love watching dad spank him (haha). James was the worst child to get a spanking. Whereas all of the rest of us would just stand up and take it, James was so entertaining to watch. He use to hop around and fall on the floor, whooping and hollering. It was like watching someone dance. Oh my how funny that was. I think my dad was more wore out from grabbing and chasing him, which is probably why James didn't get a lot of spankings… my dad just got tired before he could finish.
The day James became a father changed him. I remember so well when he held James Jr. It was the day my baby brother grew into a man. I never thought I would see that day!!! He had tears in his eyes and was so overcome with emotions. I remember him holding James Jr and whispering,
"I'm your dad and I'll always take care of you because you're my little man."
It was the proudest moment of his life. James loved his son, not always raising him the way I thought he should (I knew so well being an older sister and all), but James loved that boy more than anything in the world. James did all he could personally do to ensure that James Jr had the things he needed and felt loved.
While it is hard to think of these things, it makes me smile through the tears at the same time. I miss my baby brother but I know I will never lose him and we continue on to guide James Jr and teach him to be like his dad, a strong but kind hearted person who (no matter what we said) always found the good in people even when it seemed like there wasn't any.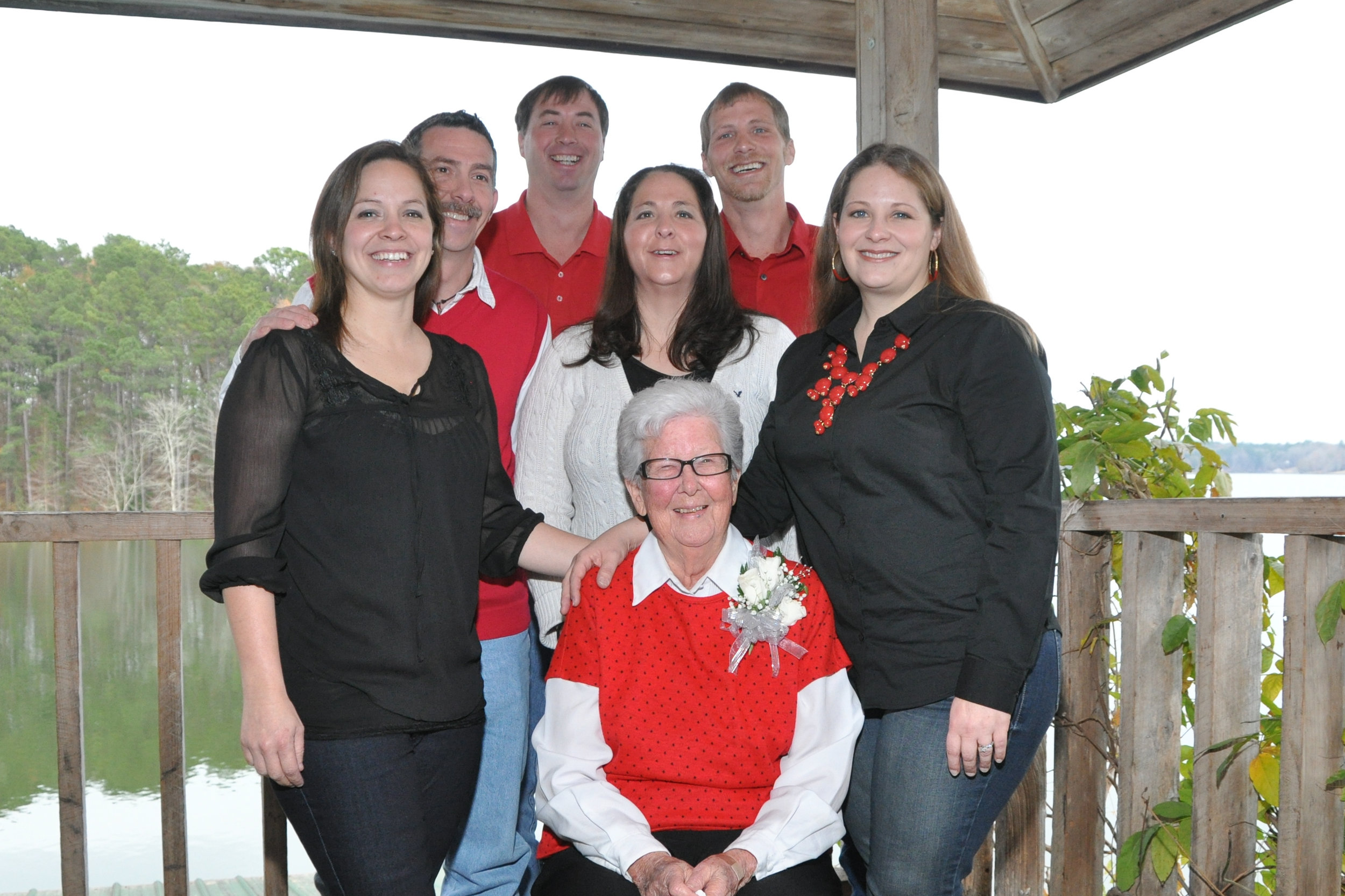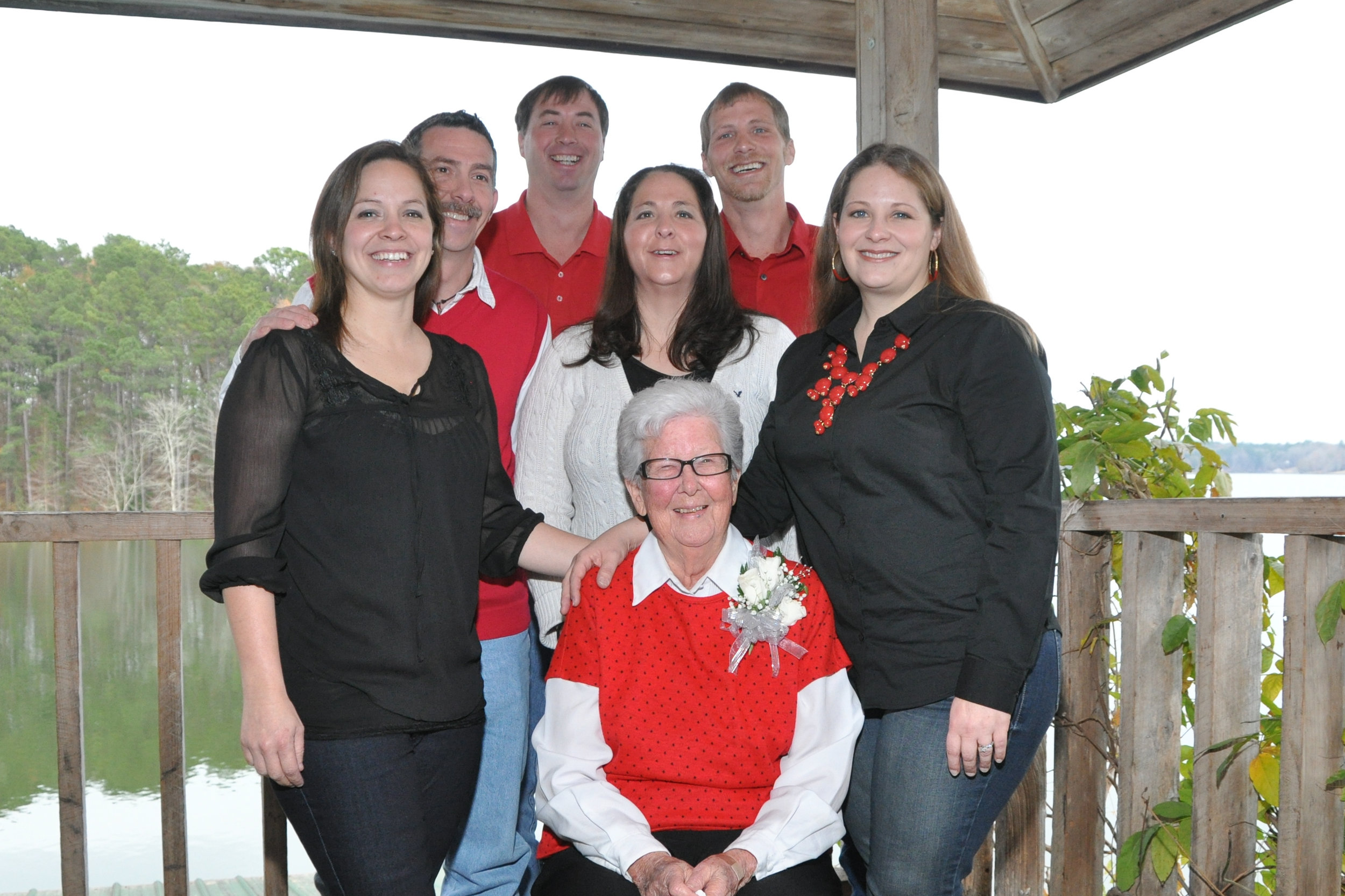 James Sr.'s family mentioned NASCAR driver, Joey Gase, and asked if LOPA had any way of communicating with him and sharing James Sr.'s story. The Melton family has a long-standing passion and ties to NASCAR racing. They were familiar with Joey Gase and his Donate Life message. We reached out to our colleagues in Iowa, where Joey is from, to get the family connected.
In April of 2017, Joey Gase was scheduled to be at Texas Motor Speedway in Fort Worth, TX for an Xfinity series race. LOPA and The Gifted Life Podcast sponsored a portion of Joey's #52 car. Many Melton family members got to attend that day and see their Hero's picture, one of James Sr. holding his sweet son James Jr., right on the bumper of Joey's car.